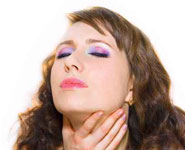 Your physician at ENT and Allergy Associates of Florida is dedicated to the diagnosis, treatment, and management of laryngeal, voice and swallowing disorders.
Our Board Certified and Fellowship trained physicians and staff provide state-of-the art medical and surgical care for patients of all ages with a wide variety of disorders.
We take a team approach, working closely with our on-staff Speech and Language Pathologist to provide our patients comprehensive, state-of-the-art diagnostic evaluation of voice, swallowing and speech using digital Videostroboscopy. Our desire is to help patients achieve their highest quality of life – no matter their age – by early diagnosis, treatment and education. Your voice, speech and swallowing matter!