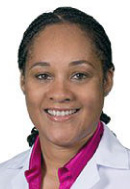 Dr. Freeman received her bachelor's degree from the University of Pittsburgh and her master's degree from The Ohio State University. She furthered her education at Northwestern University, earning a doctorate in speech-language pathology where she focused her research on factors influencing successful behavioral changes in adult intervention.
For more information please visit https://floridaentandallergy.com.
Dr. Freeman is board certified by the American Speech-Language-Hearing Association. She specializes in the evaluation and treatment of patients with Parkinson's disease, vocal cord dysfunction, and problems related to every day and performance-based voice use. Dr. Freeman is an adjunct professor, mentor, teaching faculty for the Parkinson's Foundation, executive board member for Tampa's Medical Speech Pathology Association and a member of the Performing Arts Medical Association at the University of South Florida. When not caring for patients, she enjoys traveling, cooking, line dancing and spending time with family.