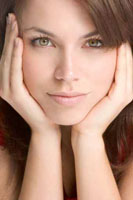 Our board certified plastic surgeons specialize in plastic and reconstructive surgery of the face, nose, and sinuses. We work closely with each patient to develop an individualized plan of treatment and are dedicated to helping our patients achieve a natural post-surgical look.
Facial plastic surgery makes it possible to correct many flaws and signs of premature aging. By changing how you look, cosmetic surgery can help change how you feel about yourself. Our physicians stress natural and subtle cosmetic procedures, which enhance rather than change one's appearance. As with all elective surgery, good health and realistic expectations are a prerequisite.
For additional information about any of the following procedures, please feel free to ask your physician about your treatment options.