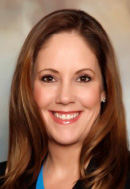 Melissa Foster Vick

Director of Accounting
Melissa Vick, Director of Accounting, joined ENT and Allergy Associates of Florida in 2003. Melissa brings with her over 20 years of experience in Finance, Management, and General and Forensic accounting. Her additional experience includes conducting Internal Audits, as well as implementation of general accounting practices and financial reporting for newly established entities.
As a direct report to the CEO, Melissa is responsible for the accounting department and its staff. She implements, oversees and participates in the daily, weekly and monthly general accounting and financial reporting functions, including monthly preparation of journal entries, expense accruals, revenue and expense deferrals, account analysis and reconciliation, bank reconciliations, month end financial close and calculates and prepares the monthly compensation for the organization's shareholders In addition, she is responsible for corporate financial reporting and year end audit preparation in conjunction with an independent CPA. Among her other contributions, Melissa implements and maintains a system of policies and procedures for accounts payable and internal controls in order to ensure company assets are adequately safeguarded and all financial reporting is prepared in compliance with industry financial reporting policies.
Prior to joining ENT and Allergy Associates of Florida Melissa was an Accounting Manager for four physician practices at American Healthcare Services. Preceding entering healthcare accounting she held the position as a Senior Accountant at RTM Inc. overseeing the day-to-day accounting and payroll of over 45 accounts. Additional experience includes, but is not limited to, conducting bank internal audits, fiscal reporting and EBITDA reporting, and forensic accounting.
Melissa obtained her B.B.A in Accounting from University of West Georgia and has continued studies with a focus in Managerial and Forensic Accounting.