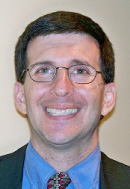 Todd Blum

Chief Executive Officer
Todd Blum, Chief Executive Officer is responsible for the day-to-day operations of the organization and focuses his attention on physician recruitment and retention, mergers and acquisitions and strategic planning of the organization. He is a voting member of all Board Committees and reports directly to the President and Chairman of the group. Mr. Blum joined ENT and Allergy Associates of Florida in July, 1999 and has over fifteen years of healthcare administrative experience in finance, operations, managed care contracting, physician recruitment and healthcare marketing. He currently serves on the Board of the Association of Otolaryngology Administrators (AOA) and as Vice President of the Florida Medical Group Management Association.
Prior to joining ENT and Allergy Associates of Florida, Mr. Blum worked as the Administrator of the South Florida Institute for Reproductive Medicine and as an Assistant Administrator at Atlanta Ear, Nose and Throat Associates.
Mr. Blum has a Bachelor of Science in Management from Tulane University and a dual Masters in Health Care Administration and Business Administration from Georgia State University.