ASHA Certified
Speech and Language Pathologist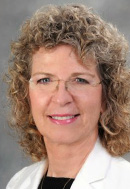 Raised in Delray Beach with undergraduate studies at Florida State University, Lynn returned to her home area and has been serving the communities of Palm Beach and Martin Counties since 1992. She owned and managed three Medicare-participating rehab agencies. In her 30+ years of experience, Lynn has evaluated and treated patients in all phases of illness and recovery – acute hospital including ICU, step down unit, in-patient rehab, skilled nursing, home health, out-patient hospital based rehab and private practice. Most recently Lynn was Sr. Speech language pathologist at Boca Community Hospital - Davis Therapy Center, where she was Speech liaison for the Head and Neck Multi-Modality Tumor Conference, and facilitator for the New Voice Club for laryngectomy patients.
Lynn has studied with some of the leading voice pathologists and dysphagia therapists in the country, she has additional training in evaluation by videostroboscopy and care of the laryngectomy patient.
Lynn is dedicated to bringing her extensive training and experience to expand our team and continue her care in the evaluation and treatment of voice, swallowing and speech disorders in her home area.
Our ability to communicate and swallow is basic to the core of the quality of our life. It affects all aspects of our life - family, social activities, work or education, leisure activities. It is my desire to develop a program of early detection and rehabilitation to achieve the highest quality of life for my patients."
Lynn has been caring for the needs of patients with voice, swallowing and speech disorders for over 30 years. Although proficient in all aspects of speech-language pathology, her interests focus on evaluation and treatment of:
Adult voice disorders including evaluation by videostroboscopy.
Care of the professional voice.
Voice, swallowing and speech disorders associated with head and neck cancer.
Dysphagia-swallowing disorders in adults, including treatment with electrical stimulation therapy.
Care of the laryngectomy patient.
Speech and swallowing disorders associated with degenerative neurological diseases – Parkinson's disease, ALS, etc.
Adult brain injury including CVA, traumatic head injury.
Lynn currently sees patients in our North Boca Raton office and our Plantation office.
If you are interested in making an appointment with Lynn, or would like additional information about our practice, please contact our North Boca Raton office or our Plantation office at (561) 939-0161.