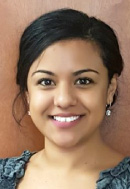 Christina is a Certified Physician Assistant who joined ENT and Allergy Associates of Florida with Dr. Johnson and Dr. Rosenthal in 2018. After receiving a bachelors degree in Microbiology from the University of Florida, she prepared for a Physician Assistant program by obtaining her Emergency Medical Technician certification and working as a Medical Assistant at this very practice. She completed her Master of Health Science in Physician Assistant Studies at the University of South Alabama and gained her national certification from the NCCPA in 2018.
After completing a final clinical rotation with ENTAAF, she welcomed the opportunity to continue to learn, advance and practice with Dr. Johnson and Dr. Rosenthal. She is fluent in both English and Spanish. Familiar with our practice and standards, Christina looks forward to providing excellent and compassionate care to her patients.
If you are interested in making an appointment with Christina or would like additional information about our practice, please call our Plantation office at (954) 476-0400 or our Coral Springs office at (954) 796-0400.