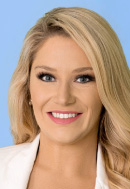 Dr. Melyssa Hancock received her undergraduate education at James Madison University in Virginia prior to attending medical school at the University of Maryland School of Medicine. She then completed a comprehensive 5-year surgical residency in Otolaryngology - Head and Neck Surgery at Georgetown University Hospital in Washington, DC. It was during these 5 years that she was able to develop her interest and skill in facial plastic surgery, with the opportunity to train under several leading facial plastic surgeons.
Following the completion of her surgical residency, Dr. Hancock was selected out of a nationwide pool of applicants for a fellowship in Facial Plastic and Reconstructive Surgery. During this year-long period of advanced training, she gained experience in the most innovative non-surgical and surgical techniques. She also served as a clinical instructor of Facial Plastic and Reconstructive Surgery at the Virginia Commonwealth University Hospital as well as the Richmond Veterans Affairs Medical Center, where she participated in teaching, resident training and research.
Dr. Hancock joins (ENTAAF) - Nose and Sinus Institute as a true expert in the functional and cosmetic care of the nose. She practices the full spectrum of facial cosmetic surgery, performing facial rejuvenation using both non-surgical and surgical approaches. She has extensive experience in reconstructive facial surgery, such as for skin cancer or trauma, as well as revision nasal surgery to help improve breathing and restore form.
Dr. Hancock sees patients in our Boca Raton location just east of the corner of Clint Moore Road and Military Trail.
Further information about Dr. Hancock may be found at www.nsibr.com. If you are interested in making an appointment with Dr. Hancock, or would like additional information about our practice, please contact our Boca Raton office at 561-939-0900.