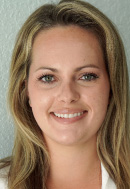 Kasey Hemeon is a Florida-licensed physician assistant certified by the National Commission on Certification of Physician Assistants (NCCPA). Kasey graduated from Massachusetts College of Pharmacy and Health Sciences with a Bachelor of Science in Premedical and Health Studies with a minor in public health. She then went on to pursue her master's degree and graduated from Barry University Physician Assistant Program with a Master of Clinical Medical Science in 2021.
Kasey is an active member of the Florida Academy of Physician Assistants, American Academy of Physician Assistants, and Martin County Medical Reserve Corps. Kasey began her career as an ENT PA alongside Dr. Lipan and Dr. Gerring in February 2022.
If you are interested in making an appointment with Kasey or would like additional information about our practice, please contact our Palm Beach Gardens - 4060 PGA office at (561) 776-7112 or our West Palm Beach – Forest Hill Blvd. office at (561) 969-2001.