Dr. Gorup is a New York City native and received his undergraduate degree in Biology from Columbia University. He received his Doctorate of Medicine in 1992 from the Tulane University School of Medicine in New Orleans. He completed his surgical and otolaryngology residency at Columbia Presbyterian Medical Center in 1998, serving as Chief Resident during his final year. There he had the opportunity to train with preeminent surgeons, including Dr. Mehmet Oz. Dr. Gorup completed a highly selective fellowship in facial plastic and reconstructive surgery at the Keck School of Medicine of the University of Southern California in 1999. He remained on the medical staff at USC and also had a private practice in Beverly Hills. In 2004, he established a specialty division in a newly formed multispecialty group in Indiana, where he practiced until relocating to South Florida in 2012.
Dr. Gorup is a Board Certified Diplomate of the American Board of Otolaryngology. In 2003, he completed Board Certification in Facial Plastic and Reconstructive Surgery. Dr. Gorup has published articles in professional journals and has authored chapters in medical textbooks. He has held several academic appointments, including Clinical Instructor at the Keck School of Medicine of the University of Southern California and Adjunct Professor of Speech, Language and Hearing Sciences at the Purdue University College of Health and Human Sciences.
Dr. Gorup's areas of expertise include:
Balloon Sinuplasty – as an instructor, lecturer and leader in minimally invasive surgical techniques for the treatment of Sinus and Nasal Disorders since 2007
In-office minimally invasive Nasal and Sinus Surgery (including Balloon Sinuplasty and use of the Propel Sinus Implant)
Acute and Chronic Sinusitis and Advanced Endoscopic Sinus Surgery
Allergy Testing and Treatment
Facial Plastic and Reconstructive Surgery with specialization in Cosmetic and Functional Nasal Surgery (Rhinoplasty)
Hearing Loss and Balance Disorders
Hearing Amplification Devices (Hearing Aids)
Snoring and Sleep Disorders
Voice and Swallowing Disorders
General Adult and Pediatric Ear, Nose and Throat Medical/Surgical Care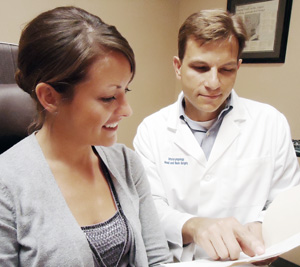 Dr. Gorup maintains privileges at Boca Raton Regional Hospital and North Broward Medical Center. He sees patients in our North Boca Raton office.
If you are interested in making an appointment with Dr. Gorup, or would like additional information about our practice, please contact our North Boca Raton office at (561) 391-3333.
For more information on Dr. Gorup visit www.bocasinusallergy.com