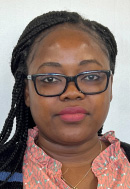 Nicky Fuller is a board-certified Family Nurse Practitioner through the American Nurses Credentialing Center. In 2012, she graduated with honors from the University of Miami with a Bachelor of Science in Nursing. In 2016, she obtained a master's degree in nursing, with honors, at Nova Southeastern University.
Nicky joined ENT and Allergy Associates of Florida in January 2023. Prior to joining ENT and Allergy Associates of Florida, she worked in the emergency room, urgent care, hair transplantation and otolaryngology. She is committed to providing safe, quality, patient-centered care.
If you are interested in making an appointment with Nicky, or would like additional information about our practice, please contact our Pompano Beach office at (954) 942-6868.