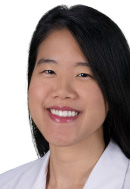 Kimmy Nguyen, MMS, PA-C is a Florida native, originally from St. Petersburg. She received her Bachelor's degree from the University of South Florida, and her Masters of Medical Science degree from Nova Southeastern University in Jacksonville, where she developed a special interest in medical research. Kimmy is fluent in Vietnamese and in her free time enjoys traveling, cooking and spending time with her family.
Kimmy Nguyen has joined Dr. Janet I. Lee's medical team and will be seeing patients with her to allow more access for patient care.
For more information please visit https://floridaentandallergy.com.
Kimmy currently sees patients in our Tampa - Westchase Office. If you are interested in making an appointment with Kimmy or would like additional information about our practice, please contact our Tampa - Westchase office at 813-879-8045.