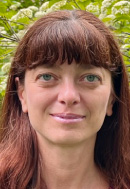 Julia Fixel is a board-certified Physician Assistant who joined Dr. Brodner's practice at ENT and Allergy Associates in August 2023. She received her Bachelor of Science degree from the University of Wisconsin – Madison where she graduated from the Physician Assistants program. Prior to moving to South Florida and joining our team, Julia practiced for 14 years at the University of Wisconsin Hospital and Clinics' Endocrinology Department where she specialized in Diabetes Management.
Julia is a compassionate medical professional who is dedicated to providing high quality care and education to her patients. Julia is a native speaker of Russian and an advanced learner of Spanish. In her free time, she enjoys traveling, spending time on the beach and taking (and occasionally teaching) ballet lessons.
Julia currently sees patients in our Boynton Beach office. If you are interested in making an appointment with Julia or would like additional information about our practice, please contact our Boynton Beach office at 561-735-8750.