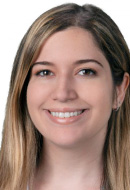 Dr. Hill completed her undergraduate degree at the University of Florida and her doctorate degree at the University of South Florida. She went on to complete her residency and externship at the James A. Haley VA Medical Center. Dr. Hill received the American Speech-Language-Hearing Association Certificate of Clinical Competence. She specializes in diagnostics, cochlear implants, and hearing aids.
When she is not caring for her patients, she enjoys spending time with family and friends, traveling with her husband, and taking her dog on walks.
For more information please visit https://floridaentandallergy.com.
Dr. Hill currently sees patients in our South Tampa Office. If you are interested in making an appointment with Dr. Hill or would like additional information about our practice, please contact our South Tampa office at 813-879-8045.