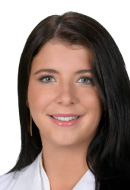 Dr. Morgan received her Doctorate in Audiology from Nova Southeastern University in 2023. She received her Bachelor of Science Degree in Audiology and Speech Pathology at the University of Tennessee.
While completing her Doctorate degree, Dr. Morgan obtained experience in a variety of clinical settings, including children's hospitals, ENT clinics, university settings, Veterans Affairs (VA), and private practice. She completed her residency at Johns Hopkins All Children's Hospital in St. Petersburg, Florida.
Her areas of expertise include:
Diagnostic and Rehabilitative Audiology for Adult and Pediatric Patients
Selection and Fitting of Hearing Aids (Adult and Pediatric)
Hearing Aid Follow-up Care
Counseling and Aural Rehabilitation
Vestibular Assessment and Rehabilitation
Electrophysiology Assessments
For more information please visit https://floridaentandallergy.com.
Dr. Morgan currently sees patients at our Mid-Tampa Office. If you are interested in making an appointment with Dr. Morgan, or would like additional information about our practice, please contact our Mid Tampa Office at 813-879-8045.