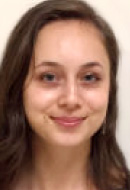 Dr. Mai Shaito completed her undergraduate degree at The Ohio State University where she also competed as a student athlete on the Fencing team. She then received her Doctorate in Audiology from Wayne State University.

Dr. Shaito traveled to Rochester, NY where she worked at the University of Rochester Medical Center for a year to complete her 4th year externship. At that time, she was selected to be a trainee in the Leadership Education in Neurodevelopmental and Related Disabilities (LEND) program.

Dr. Shaitos' areas of expertise include:
Diagnostic for Adult, Pediatric and Special Needs Populations
Selection and Fitting of Amplification (Hearing aids)
Counseling and Aural Rehabilitation
Hearing Conservation (hearing protection devices)
If you are interested in making an appointment with Dr. Shaito or would like additional information about the practice, please contact our Panama City office at 850-784-7722.