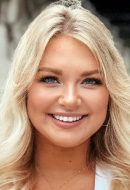 Dr. Dworak earned her Doctorate of Audiology from The University of South Florida in 2022, where she graduated summa cum laude. In 2018, she graduated magna cum laude from The University of Alabama where she double majored, earning Bachelor's degrees in both Communicative Disorders and French Language and Literature. During her time at The University of Alabama, Dr. Dworak was also an audiology assistant at a local ENT clinic and president of her collegiate Student Academy of Audiology.
Dr. Dworak completed her fourth-year clinical residency at ENT and Allergy Associates of Florida and accepted an invitation to become a member of the team upon her graduation. Additionally, she has obtained clinical experience at Tampa General Hospital, university clinics and a variety of ENT settings.
Dr. Dworak's areas of expertise include:
Diagnostic Audiology for Adults and Pediatrics
Selection and Fitting of Amplification (Hearing Aids)
Selection and Programming of Implantable Hearing Devices (Cochlear Implants, Osseo-Integrated Hearing Devices)
Counseling and Aural Rehabilitation
Tinnitus Management
Vestibular Assessment and Rehabilitation
Dr. Dworak currently sees patients in our North Boca Raton office. If you are interested in making an appointment with Dr. Dworak, or would like additional information about our practice, please contact our North Boca Raton office at (561) 393-9150.