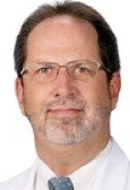 Dr. Gosche received his Doctorate in Audiology from the Arizona School of Health Sciences in April of 2001. He previously completed his Master of Science degree in Audiology from The University of South Florida in 1986.

Dr. Gosche has primarily provided clinical services in ENT and private offices throughout the Tampa Bay area during his career, but has also served as a national trainer for a hearing aid manufacturer in the past.

Dr. Gosche holds a Certificate of Clinical Competence through the American Speech-Language-Hearing Association.
His areas of expertise include:
Diagnostic and Rehabilitative Audiology for Adult and Pediatric patients
Counseling and Aural Rehabilitation
Selection and Fitting of Amplification (Hearing Aids)
For more information please visit https://floridaentandallergy.com.
Dr. Gosche currently sees patients at our Clearwater - Countryside Office. If you are interested in making an appointment with Dr. Gosche, or would like additional information about our practice, please contact our Clearwater - Countryside office at 727-341-0551.