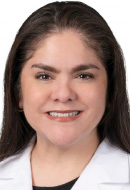 Dr. Randall completed her undergraduate degree at Texas Christian University and her master's at the University of Texas at Dallas. She then earned her doctorate in audiology at the University of Florida and completed her residency and externship at Sound Hearing Solutions in Dallas, TX. She is board certified by the American Speech-Language-Hearing Association and specializes in amplification and pediatrics.
Dr. Randall is originally from Texas and has been an Audiologist for 25 years. When she is not seeing patients, she loves to travel, spend time with her family and renovate their home. She has two sons and has been married to her husband Rob for 25 years.
For more information please visit https://floridaentandallergy.com.
Dr. Randall currently sees patients at our Plant City and Mid Tampa offices. If you are interested in making an appointment with Dr. Randall, or would like additional information about our practice, please contact our Plant City office or Mid Tampa office at 813-879-8045.