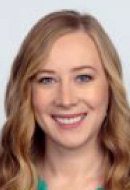 Dr. Annie Pubal, board certified in Audiology, received her Doctorate in Audiology (Au.D.) from Ohio University. This is where she also received her Bachelor of Science in Communication Sciences and Disorders.
Dr. Pubal performs comprehensive hearing evaluations and can assist with selection of hearing aid technology. She also performs Videonystagmography (VNG) and caloric
testing.
She is very much looking forward to working with you, and continuing giving back to our amazing community.
Dr. Pubal currently sees patients in our Wesley Chapel - Cashford Office and our Trinity Office. If you are interested in making an appointment with Dr. Pubal or would like additional information about our practice, please contact our Wesley Chapel - Cashford office or Trinity office at 813-994-8900.