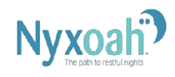 Genio™ system is implanted using a surgical procedure under the chin with electrodes to conduct stimulation energy to the hypoglossal nerve, resulting in the contraction of tongue muscles. This process can help maintain an open airway and normal breathing during sleep.
WHO WOULD QUALIFY?
Ages: 22-75
Body Mass index (BMI) ≤ 32 kg/m2
Has either: not tolerated, failed, or refused positive airway pressure (PAP) treatments.
Moderate to severe OSA (AHI 15-65 where combined central and mixed AHI ˂ 25% of the total AHI) based on PSG within 12 months.
CONTACT INFORMATION
Study conducted by:
Melyssa Hancock, MD (Surgeon and PI)
Nathan Nachlas, MD (Sub-I)
Ari Wirtschafter, MD (Sub-I)
1601 Clint Moore Rd, Suite 170, Boca Raton, FL 33487
If you are interested in finding out if you or someone you know qualifies contact:
Sandy DiBattista 561-939-0186 or email

This email address is being protected from spambots. You need JavaScript enabled to view it.

Patricia Manley 561-939-0157 or email

This email address is being protected from spambots. You need JavaScript enabled to view it.
Lee Mandel, MD (Surgeon and Sub-I)
1301 E. Broward Blvd., Suite 240, Fort Lauderdale, Florida 33301

Contact Lisa Ruiz-Campos 561-939-0187 or email This email address is being protected from spambots. You need JavaScript enabled to view it.