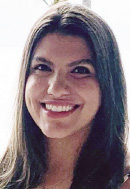 Vanessa is a board-certified Family Nurse Practitioner through the American Nurses Credentialing Center (ANCC). She received her Bachelor's degree in Nursing from the University of Miami in 2014. In 2020, she went back to the University of Miami to obtain her Master's degree in Nursing. She has clinical experience in Orthopedics and Newborn Intensive Care. In 2021, she completed her certification to provide facial rejuvenation services, including cosmetic dermal fillers and Neurotoxin/BOTOX® Cosmetic therapy.
She joined the ENT and Allergy Associates of Florida team in 2022. Vanessa is excited to be a part of the ENTAAF team, and is looking forward to providing her patients with the highest quality and compassionate care.
Vanessa is a South Florida native, and is fluent in English and Spanish. In her spare time, she enjoys traveling and exploring the beautiful beaches of Florida with her husband, son, and their two dogs.
If you are interested in making an appointment with Vanessa, or would like additional information about our practice, please contact our Plantation - 82nd Ave. office at 954-368-8519.