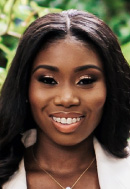 Jenelle Allen, APRN is a highly-ambitious board-certified Family Nurse Practitioner through the American Nurses Credentialing Center. In 2014, Jenelle received her bachelor's in Nursing from The University of Toledo. In 2021, Jenelle went on to obtain her Master's degree in Nursing from the Florida Atlantic University. She has over seven years of medical-surgical nursing experience and has demonstrated a career-long commitment to providing safe, patient -focused and cost-effective health care.
Jenelle joined ENT and Allergy Associates of Florida in 2022 and is excited to collaborate with patients and colleagues to achieve positive outcomes and optimize patient care.

If you are interested in making an appointment with Jenelle, or would like additional information about our practice, please contact our Plantation - 82nd Ave. office at 954-368-8519.