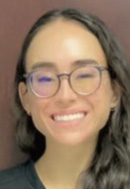 Debbie Saiovici, APRN is a board certified nurse practitioner at ENT and Allergy Associates of Florida in our Pompano Beach office location. She joined the team in 2021.
She has been practicing ENT since 2016. She received her bachelor's degree in nursing from Florida International University. After working as a registered nurse at University of Miami ENT department, she attended the University of Miami and obtained her master's degree as a family nurse practitioner. She has previously practiced as a nurse practitioner at the University of Miami's Otolaryngology department.
She is dedicated to providing quality care to her patients, aiming to provide streamlined, efficient and well-rounded care while building relationships with them. She works closely with physicians to utilize a patient-centered, team approach to treatment, encouraging wellness and patient autonomy.
If you are interested in making an appointment with Debbie or would like additional information about our practice, please contact our Pompano Beach office at (954) 942-6868.