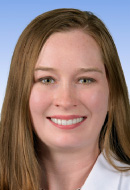 Dr. McAllister received her Bachelor of Health Science (BHS) degree from the University of Florida and went on to earn her Doctorate of Audiology at the University of South Florida. She then completed her residency/externship at the University of Miami.
Dr. McAllister specializes in diagnostic hearing tests, hearing aids and cochlear implants. She speaks both English and conversational Spanish. Dr. McAllister is originally from the Tampa Bay area and is looking forward to serving patients in the Trinity area.
In her free time, she enjoys baking, walking her dogs, and watching crime/medical television shows.
For more information please visit https://floridaentandallergy.com.
Dr. McAllister currently sees patients in our New Port Richey and Tampa - Westchase offices. If you are interested in making an appointment with Dr. McAllister or would like additional information about our practice, please contact our New Port Richey and Tampa - Westchase office at 813-879-8045.