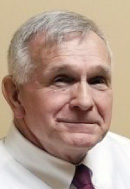 Dr. James Wold has had many years of experience in the field of speech and hearing rehabilitation. Dr. Wold recently retired from the Pensacola Navy Hospital as head of the audiology department. He was employed by the hospital for fourteen years and dispensed over five thousand hearing aids to active duty and retired military. Upon Dr. Wold's retirement, he was presented with a civil service commendation medal reflecting the large numbers of patients he treated. Prior to coming to the Naval Hospital, Dr. Wold was the owner of a private practice speech and hearing clinic in Gulfport, Mississippi. For many years his clinic provided speech and language therapy to adults and children. Hearing aids were dispensed on those individuals needing amplification.
Dr. Wold was a consultant to many head start organizations, to public schools, and to organizations that worked with children with learning and auditory problems. His clinic was the first to introduced computer speech and language therapy to preschool children.
Dr. Wold was an audiological consultant to the Mississippi Power Company, other heavy and light manufacturing facilities and other companies producing high noise levels. He was instrumental in helping obtain workmen's benefits for many workers exposed to high noise levels.
Dr. Wold is board certified and licensed in Speech Pathology and Audiology. He is a member of the American Speech and Hearing Association, the American Academy of Audiology, and the Florida Academy of Audiology. He has lectured around the country on hearing and speech problems.
For more information please visit https://www.jackkotlarzmd.com.
Dr. Wold currently sees patients in our Pensacola Office. If you are interested in making an appointment with Dr. Wold or would like additional information about our practice, please contact our Pensacola office at 850-471-2377.