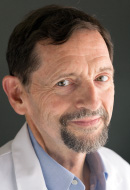 David Albee earned his Master of Science in Speech and Hearing Sciences from Washington University, St. Louis, Missouri in 1980. He was awarded the Antoinette Dames Award in Academic Excellence, graduating top in his training class. After completing his Certification in Clinical Competence in 1981, Mr. Albee practiced Audiology in the Chicago, Illinois area.
Mr. Albee taught Audiology as Adjunct Instructor at Governor's State University in the Chicago area in 1983-84. He also worked clinically with Dayananda Shetty, M.D. an Otolaryngology practice in Hammond, Indiana. He returned to Florida in 1985, practicing Audiology with several Otolaryngology groups in West Palm Beach and Miami, Florida from 1985 to the present.
His areas of expertise include:
Diagnostic and Rehabilitative Audiology for the adult population.
Selection and Fitting of Amplification (hearing aids)
Counseling and Aural Rehabilitation
Vestibular/Balance Assessment
Mr. Albee currently sees patients in our Lake Worth/Palm Springs office. If you are interested in making an appointment with Mr. Albee, or would like additional information about our practice, please contact our Lake Worth/Palm Springs office at (561) 966-4100.